In their new track "Fire Under Ice" Lucaléy have crafted the perfect indie pop single. Left Bank Magazine
Read on here: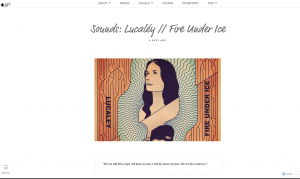 "Fire Under Ice Another great act coming out of Denmark to watch out for as they hit the international stage." York Calling.
Read on here: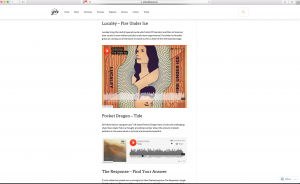 "Fire Under Ice is intelligent synthpop at its finest. Eschewing the desire to go straight for more obvious sounds and rhythms, it's irregular beat and waves of warm synth sounds envelop the listener as the weighty lyrics engage the mind as the music engages the soul." Electronic North
Read on here: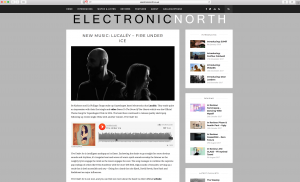 "Opening with this lovely deep, yet soft kick and repeating those vocals just sets the tone of the entire track and makes you wonder what's around the musical corner. These lovely vocals are then introduced which gives you this awesome feel-good feeling. The way the track progresses through is just incredible and takes you on a journey. " DLNW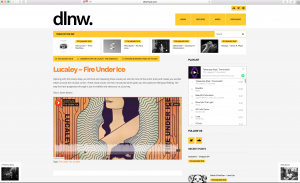 Mystisk elektropop der lokker der ind i dybet af synths effekter.
– KARRIEREKANONEN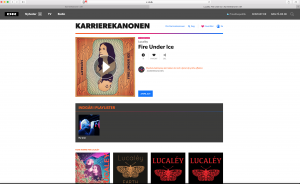 "Having proven themselves as one of the more exciting electro-pop acts to have come from Denmark over the last few years, Copenhagen-based duo Lucaléy are kicking off their 2018 with a bang on their latest release.
Having had a number of previous singles compared to the likes of Bjork and Robyn, the new track 'Fire Under Ice' sees them adopt a far more commercial edge. With a strong pop sensibility, the new single sees Ea Philippa Tange deliver a truly awe-inspiring vocal performance over the top of Bo Karlsson's incredible and driven production." Mystic Sons. 
click on the picture to read on …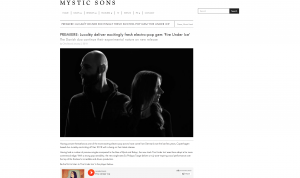 Good Because Danish recommends Earth:
LUCALÉY – "EARTH"
Yes, yes, yes! That's the only word we have on our lips after listening to Lucaléy's latest single "Earth". It delivers such a dose of positive energy and brings a smile to our faces. The joyful electro-pop sounds, mixed with playfully synthesised vocals taste like a delicate foam on the surface of a fruity cocktail. Try it!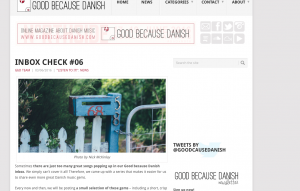 Backseat Mafia wrote some nice words on our new single Earth:
New from Danish Europop duo Lucaléy is "Earth".  A preview of their forthcoming album, it's a track complete with positive environmental messages, wibbling synths, harps, squelching beats, and uplifting trance vocals. "We are your warriors" they growl, and the track eventually returns to the refrain "You keep Spinning Around".   Following the previous tracks "Truth" and "Dance to the Drum of our Hearts", they should be gaining a reputation as one of the most positive dance acts around.
"Earth"    encourages us all to look around and appreciate what we have before it moves past us.  Check it out below